Frustrated by Your Meetings?
Are you fed up with godawful meetings?
Is your team messing up... trying to get more done but failing?

Do you wish you had a recipe for supercharging your meetings and improving your team?

Hi, I'm Martin! I've been working with teams for more than ten years now. I know what it's like to waste away in meetings and dysfunctional teams. And I know how to fix it.
Death by Meeting
Meetings can kill your energy and enthusiasm. They can be life-sucking, time-wasting, awful events that just drags on and on and on...
People chatting randomly. Constantly trying to win. It's like a debate instead of a constructive discussion. And when it's over, everyone leaves wondering what the heck it was all about.
I'm talking about meetings that feel like you just stumble into them. You just end up there, sit through it and then stumble out on the other end... Without really knowing what the devil just happened.
Or when you just know you've been to this meeting before... except you haven't. It's all so familiar. The same people. Bringing up the same things. Coming to the same old conclusions.
The Sorry State of Corporate Meetings Today
Considers meetings biggest time wasters
Of all employee time is spent in meetings
Of meeting time is wasted
These statistics may be funny… but have you seriously considered how they affect you and your organization?
People say meetings are boring. But I don't think boring is the right word. Sure, meetings can be boring, but the word I'm looking for is... frustration.
Yes, the hopeless frustration when you know you won't be heard, when people are constantly interrupting. Or when it just seems to go on forever and you know you have more important things to do.
Most meetings fail to solve real problems. Instead of finding causes and coming up with actual solutions, they end up with some shallow, easy-to-fix solution that doesn't change anything. It's like a temporary band-aid.
The top three time-wasters in the modern workplace are ineffective meetings, unclear objectives, and lack of team communication.
There is Hope...
Meetings Can Be Super Productive
About ten years ago I worked for a software company. Things were really bad. Lots of conflicts and distrust going on. Morale was at an all time low.
We spent more time fixing bugs than selling products. In fact, pretty much everything had stopped working at that point. We were actually this close to shutting down. As you can imagine, it wasn't fun.
I had learned about a certain type of meeting that could be used to help improve team productivity. So at one point we tried using it (there wasn't much to lose anyway).
We started running these meetings on a weekly basis. Each Friday we used an hour or so to focus on how we could improve our work using this method.
IT WORKED!
It took a few tries to learn how this meeting worked. Soon enough we could see some small improvements.
We got better and better!
Slowly the group started to transform... each week, more results, more productivity... eventually turning into a highly productive team that could crank out quality software on demand.
Each week the team improved until we reached a point where almost anything seemed possible.
We used meetings to discover better ways to work. This could be something simple as deciding when to break for lunch, or how to slice down requirements into useful task. But we also discovered more advanced techniques, like how to prioritize what to do, how to automate work and how to measure progress.
In the end, the team created a completely new, remarkable product. Management loved it and (more important) their customers loved it!
The product is today the leader in its niche and the company is now stronger than ever.
You Don't Have to Be an Expert
Since then, I've used these methods across many teams to help them take the next step to more productivity​.
But I also remember a time when I was completely clueless to this... when I never even considered what a great team could look like. Because in my mind, teams were just a bunch of people sitting in the same room.
I couldn't conceive I would be the one to rise up and make some real change. But somehow I did! I did manage to help them become much more productive and confident.
If I can do that, so can you!
This is What I Know For a Fact
Meetings can be frustrating.


Ramblers, rock stars, naysayers. Too long. Too short. We have both been there. Never ending speech fests that just makes you want to kill yourself. No agenda, no purpose. Just talk, talk, talk.

It doesn't have to be that way!


Believe it or not, but it doesn't have to be like that. I know for a fact that meetings can be used to drive change and radically improve your work. Whether it's trying to make a decision or using meetings for continuous team improvement — great meetings work!

Meetings should be productive and fun!


Leaving every meeting with a feeling of accomplishment and a crystal clear goal of what to do next. That's what you should be aiming for! And the best way to do that is by using a proven method that guides you, step-by-step on the way.
Fix Your
Meetings

, Fix Your

Team

Help your team find its way to more productivity

Stop the endless speeches. Let everyone be heard...

Unleash your productivity, find new great ideas and improvements

Imagine meetings where everyone is focused, every voice is heard, where the group discovers new amazing ideas and decisions are reached effectively. And when it's over, everyone leaves energized, knowing exactly what to do next.​

Imagine you team being able to deliver new quality products that your customer loves... week by week.

That's the kind of results you should expect!​

It's about using effective meetings to transform groups of people into highly productive teams. Not only is it extremely fun to be part of a great team, but higher productivity is also a dream come true for any organisation. It makes your customers happy and (if you're lucky!) keeps your boss away.​

Running effective meetings is a rare and valuable skill in any workplace today. It saves time, gives immediate results and is highly appreciated by people used to frustrating and wasteful meetings.​
---
It's Time to End Your Meeting Worries:
Supercharge

MEETING RESULTS With This Online Course!
Fix Your Meetings: Turn meetings into time savers. Stop wasting time and energy with highly appreciated meetings.
Boost Team Productivity

:

Learn to run retrospective meetings that finds team problems and then turn them into valuable improvements... week after week.
Learn a

Five-Step Method

: This method is simple and easy-to-follow, any person can learn. With instructions how to kick off the meeting all the way to wrapping it up.
Deal With Troublemakers: Some people want to dominate your meetings. Some are just quiet or shy and some are notorious naysayers. This course shows you how you deal with that.
Learn Pro Facilitation Skills: Tried and tested practices for handling any meeting. Gives you the upper hand in any meeting or when dealing with other people in your daily life.
If you're struggling with your team or your meetings, THIS IS THE SOLUTION!
This online course is highly focused, jam-packed with tips and information about running meetings that improve your team's productivity.
This is your one-stop resource for everything you ever wanted to know about running effective collaborative meetings! No other course comes even close to this.
Take this online course in one evening or whenever you feel like it. It's completely video based, around three hours of high quality video content.
After taking this course, you will know how to run effective meetings that give results immediately. You will also discover how to help your team take the next step to more productivity and better collaboration. Guaranteed.
What People Are Saying About This Course
"This course gave me so many new ideas for me to use..."
"Excellent course! I'm a project manager myself and this course gave me so many new ideas for me to use in my meetings. I never thought there were so much to this retrospective thing, but now I can't wait try it out with my team.
The presentation is clear and looks really nice and it shows Martin knows what he's talking about. I especially enjoyed the part about running the meeting. Thanks!"
Jan Olausson
- CTO, Project Manager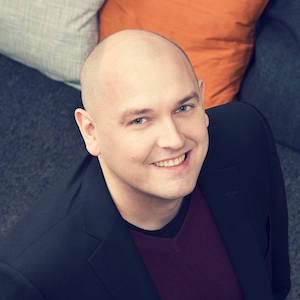 John Doe UI/UX Designer
John Doe UI/UX Designer
"This will boost my upcoming meetings..."
"Martin is delivering a nice set of tools for anyone in need of collaboration improvements. The videos keep a high quality and they were easy to follow. The attached document is also a nice summarization. This will definitely boost my upcoming meetings!"
Bjorn Lemiezewski
- Product Owner, Scrum Master
"I very much like the bite-sized lectures..."
"I very much like the bite-sized lectures. You can easily find time to watch a couple of them between git commits. Wickman seems to have put a lot of effort into this course. I'm not a team leader (or facilitator, as Martin puts it), but there is a lot here for me to learn anyway. Highly recommended!
Calle Rosenbaum
- Agile developer, Bitcoin expert
John Doe UI/UX Designer
Supercharge Your Meetings Today
Knowing how to boost team productivity is priceless in itself. But consider all time and money (and frustration!) you can save... You don't want to miss this.
Click the button below! This takes you to the main course page where you then join. Easy as pie.
​Join now and I'll see you inside!
100% Satisfaction Guaranteed
"Digs into the details how to fix your teams..."
"I thought I knew what this was about, having worked in teams for quite some time... Apparently I was wrong! I had no idea how much more there is to this. This course really digs into the details of how you can fix your teams using retrospectives. Lectures are easy to follow with a clever delivery.
I'm already thinking about creating my next meeting! Impressive!"
Jennie Ohlin
- Project Administrator
John Doe UI/UX Designer
John Doe UI/UX Designer
"Thumbs up for all practical tips..."
"Excellent course, gives deep insight into how an effective culture can be created and processed. Thumbs up for all practical tips, they will become very useful in my future projects."
Henrik Johansson
- IT Consultant, Team Manager
---
Martin Wickman
Instructor, Meeting Results
About the Author
Hi there! I'm a senior developer consultant with 20 years of experience, currently running my own business.
​I've being working in teams across many organisations for the last 10 years with a focus on developing awesome software, helping and coaching teams take the next step to more productivity.
And I'll show you how you can do that as well!​
---
Course Contents
1.
Design it
In the first section of the course, you'll learn a proven five-step method to design your meetings. This method guides you from start to end. Detailed instructions how to kick off the meeting all the way to wrapping it up.
2.
Create it
Next, you'll look at the specifics how to best prepare and create your upcoming collaborative meeting, how to find your purpose and how to create your agenda based on that.
3.
Run it
In the third part, you'll learn how to use professional facilitation methods to run the meeting, manage the group, how to set up the room and much more.
You'll also discover how to deal with people who dominates, how to encourage others to talk and how to handle yourself during the meeting.
4.
Improve it
The last section contains an eBook with useful and engaging meeting activities you can pick and choose from based on what you want to achieve.
Sounds Great, But I Don't Have the Time
I realize you have a busy schedule. That's why I designed it to be compact: 2-3 hours of video, in bite-sized lectures. So it's possible to watch it in just an evening. Each lecture is short and sweet, so you can watch just a lecture and then pick up from there when you find the time.
What Do I Need to Watch it?
Once you've joined the course you can watch it immediately in your desktop browser. It even works on your iOS or Android device if you're on the move. This makes for great watching on the bus or train. I don't really recommend watching it when driving though :-)
Get All This When You Join
Unlimited lifetime access: Watch it when you have the time!
Free eBook with powerful meeting activities!
Course discussion board where you can ask me or your fellow students questions!
Learn to create focused agendas with a clear purpose!
Handle troublemakers, like dominators or people that change topics!
Turn team problems into valuable improvements!
Access to new course content. New content is added regularly!
More than 20 lessons and 2+ hours of high quality video content!
Use agile retrospective meetings to take your team to the next level!
Cheat sheets for each section of the course!
Know how to control yourself and keep calm and professional during meetings!
Make team decisions everyone can support and live with!
100% Satisfaction Guaranteed
30 Days Guarantee
You are fully protected by my 100% Satisfaction-Guarantee. If you don't like it, just let me know and I'll send you a prompt refund.
Frequently Asked Questions
When does the course start and finish?
How can I contact the instructor?
What if I am unhappy with the course?
How long do I have access to the course?
What do I get from taking this course?
---
P.S.:: Take this chance to add some new skills to your CV. When you've taken this course, your meetings will be much more appreciated and fun!
Just knowing how to identify and fix meeting problems is valuable enough. But helping you team to a higher performance level is priceless. In the end, you meetings will be much more productive and so will your team. You don't want to miss this...
Yes, I want to supercharge my meeting results now!
---